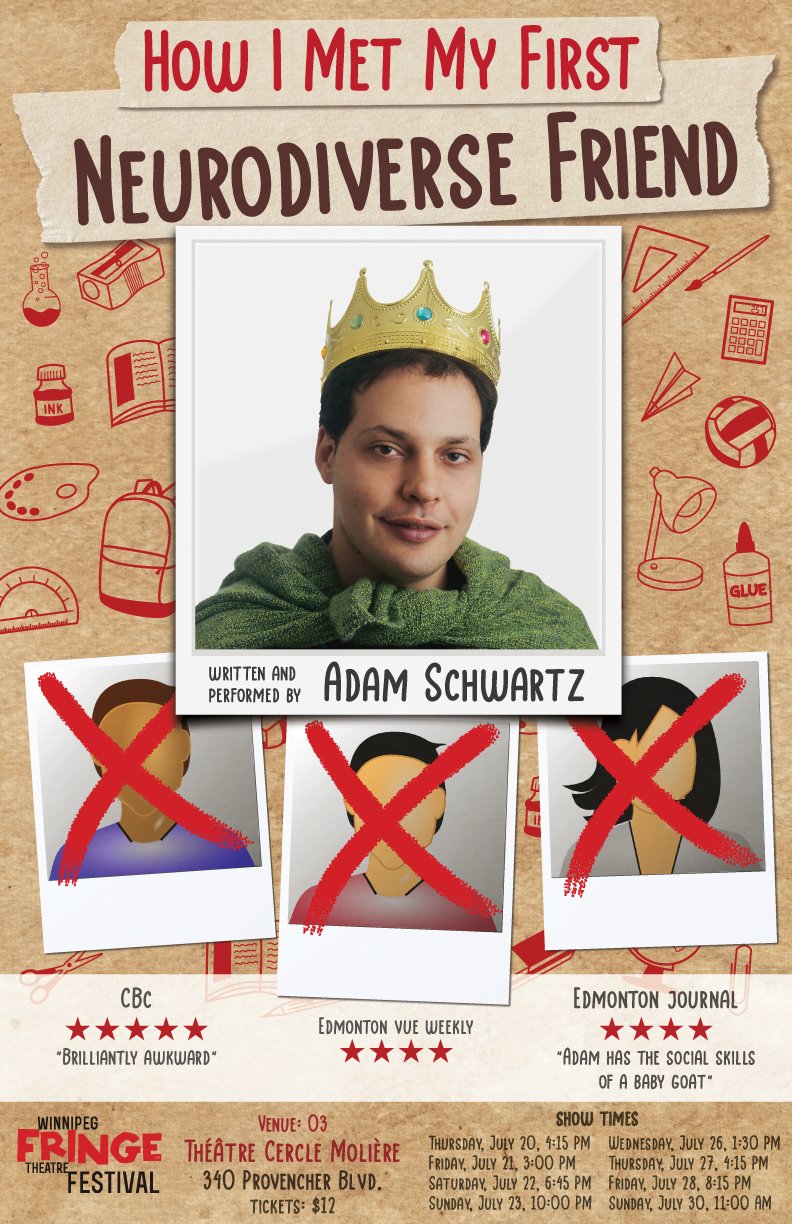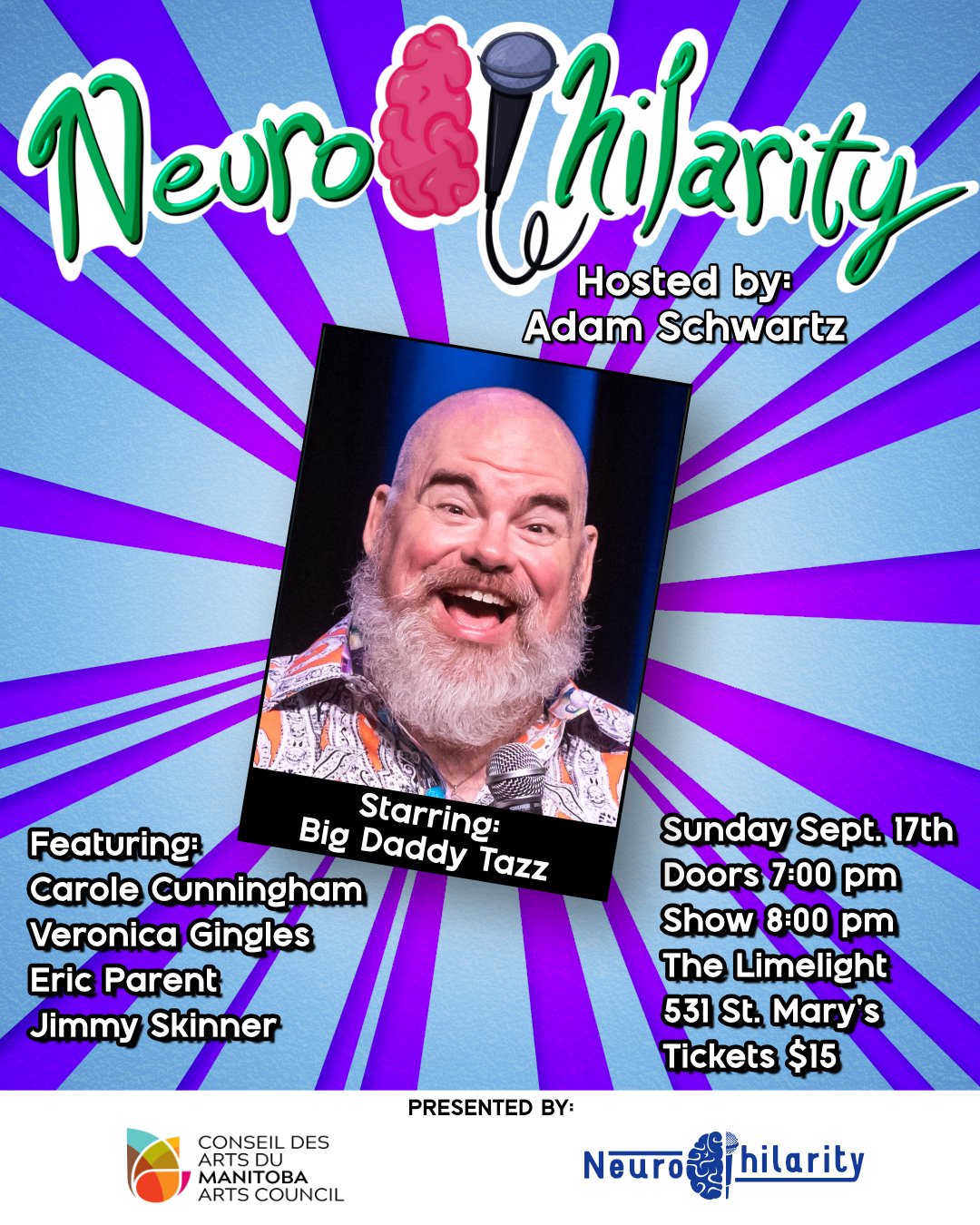 346105102_206945148876425_7417683129880850582_n
355105351_804019384772573_5690343898676484804_n
INSTAGRAM GRID-Neurohilarity_202309
Follow us on Facebook at Neurohilaritywinnipeg and Instagram NeurohilarityWinnipeg
Founded by Adam Schwartz, Neurohilarity's mandate is to create more positive representation of neurodiversity and to promote neurodiverse artists.
Neurohilarity runs regular comedy shows and other performances in its home base of Winnipeg and elsewhere across Canada, featuring incredible neurodiverse artists.
The Neurodiversity Arts Conference is a one-day event taking place April 15, 2023 in Winnipeg, Manitoba. Registration is now available and it's pay what you can!
---
Subscribe to Mailing List